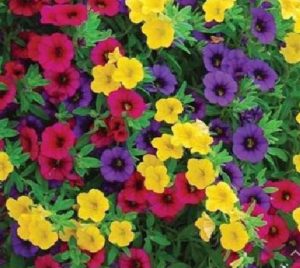 If you're looking to change over your landscaping and have viewed what several nurseries Hicksville have to offer but still aren't certain where to go, you've got to look into American Wholesale Nurseries because we have it all!  Whether you're looking to incorporate some trees, plants, and/or flowers into your yard, we have an incredible assortment to choose from, and you're welcome to come by and see for yourself the many ways that we can add beauty to your property!
Long Islands Premier Wholesale Nursery Shop
We're all about providing fantastic service in such a way that you'll be glad you chose us! We're one of Long Island's premier wholesale nurseries! We're respected and well-known throughout Nassau and Suffolk County and have been in business for more than 30 years!
Whatever the season, there's never a bad time to check up on what your local Nurseries Hicksville have on hand, as there's always something that needs to be done in your yard! From spring planting and landscaping to winter maintenance, caring for your premises is a full-time job! It's great to know that you always can always find what you need at American Wholesale Nurseries! We carry a full array of gardening options when it comes to your residential landscaping projects!
Hicksville Nurseries
At American Wholesale Nurseries, you can rely on our well-trained and highly knowledgeable associates to provide you with excellent customer service! As every yard is different, we're not those who would just give you generic, one-size-fits-all words of advice! Instead, we'll ask you specific questions, and even, if you'd like, take a look via at your grounds via some pictures that you can provide for us to view on your phone! It's our conviction to do whatever we can to enable each of our clients to have their property become a true sanctuary! We're well aware that there's nothing in the world like getting close to nature to add some much-needed peace and serenity to your life! And how great would it be to have access to that cherished, refreshing type of experience without ever having to get in your car because you wisely chose to add our horticulture to your property? What's more, making such a wise purchase not only adds joy to your heart and makes your house and neighborhood more attractive, it adds value and escrow to your home, as well!
Long Island Nurseries Near Hicksville
We know that you have your choice of nurseries Hicksville that you can use throughout Long Island, so we consider it an absolute privilege when you decide to go with American Wholesale Nurseries! With that in mind, please feel free to peruse our offered services so that you can see just some of the possibilities that are waiting for you! You're also welcome to give us a call at (631)673-2800 if you have any questions or concerns, and our friendly, informative associates will gladly help you! Better yet, come down and check out our amazing inventory in person, as we're super-conveniently located right off Exit 51 of the Long Island Expressway! We look forward to the opportunity to helping you create the landscape of your dreams!
Contact Us
American Wholesale Nurseries

565 N. Service Road
Dix Hills, NY 11746
For your convenience, fax your orders, inquiries, or quote requests to (631) 673-2861.
Business Hours
January-March
Monday-Friday: 8am-3pm
Closed Saturday and Sunday
April-June
Monday-Friday: 7am-5pm
Saturday: 7am-3pm
Closed Sunday
July-November
Monday-Friday: 7am-4pm
Saturday: 7am – 12pm
Closed Sunday
(Extended hours Thanksgiving weekend open Saturday and Sunday 9am – 5pm)
December
Monday-Thursday: 7am-6pm
Friday-Saturday: 7am-8pm
Sunday: 9am-6pm