Contact the American Nurseries Nursery in Hauppauge today!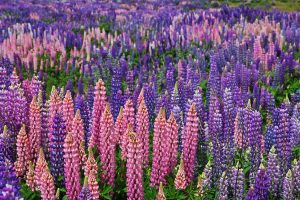 As one of the biggest providers of plants, trees, landscaping products and more on Long Island, New York, American Nurseries is proud to provide our customers with a well-stocked nursery in Hauppauge for you to visit today. Our experts are on hand to discuss your plant, tree and landscaping product needs and before you go ahead, pay careful attention to the needs of your site. A discussion with one of our experts will ensure that you get ahead in your planning for your site!
At our nursery in Hauppauge, we offer a wholesale only operation that has been established for many years. We're dedicated to the growth of high quality plants, trees, annuals and perennials right here in New York! Our reviews and customer feedback speaks for itself – we're known for offering the highest quality plants and trees, and we want our customers to know that we only offer the best!
Going Green Year on Year
It's an amazing site to see, but we watch our greenhouses go green and beautiful every single year. Our nursery in Hauppauge is packed with the right seasonal plants and trees that give you what you need for your site. You can bet that you'll get your service alongside honest customer service that's the best it can possibly be. At our nursery in Hauppauge, we believe that building a lasting relationship with our customers is the best thing for everyone to have success. We assist garden centers, florists and even landscapers to be the best at what they do. You can turn your outside space into a vision of greenery with our help, and you can finally dream in green!
Wholesale Nursery in Hauppauge
At our nursery in Hauppauge, you will find a company dedicated to mastering the art of growing the healthiest plants and trees, providing you with the best service and helping you to create a unique natural environment to suit your style and tastes. At American Nurseries, we understand the level of work that goes into the creation and maintenance of the look you want for your site. We believe that with careful consideration and consultation, you can see your project through to completion and our professional, skilled team is here to assist you with your nursery needs. Your project is going to be complete with the advice our team can give, as well as the best, healthiest plants and trees in the Hauppauge area.
Contact Us Now!
We offer a well-stocked nursery that provides you with nothing short of the best quality plant material and at the best prices. We work to encourage you to contact us if you have more questions about our service. You will work with a smart and dedicated team of professionals who endeavor to offer creative solutions and even more creative workmanship. Landscaping is no longer a challenge with our nursery in Hauppauge on your side! Contact us today!
Contact Us
American Wholesale Nurseries

565 N. Service Road
Dix Hills, NY 11746
For your convenience, fax your orders, inquiries, or quote requests to (631) 673-2861.
Business Hours
January-March
Monday-Friday: 8am-3pm
Closed Saturday and Sunday
April-June
Monday-Friday: 7am-5pm
Saturday: 7am-3pm
Closed Sunday
July-November
Monday-Friday: 7am-4pm
Saturday: 7am – 12pm
Closed Sunday
(Extended hours Thanksgiving weekend open Saturday and Sunday 9am – 5pm)
December
Monday-Thursday: 7am-6pm
Friday-Saturday: 7am-8pm
Sunday: 9am-6pm