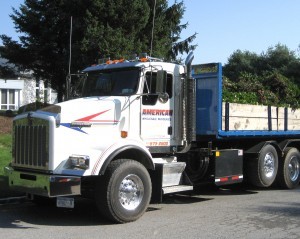 Convenient direct to job-site delivery is available Monday through Saturday.
All deliveries will be made on either a tractor trailer, 10 wheeler flatbed, landscape rack truck or box truck.
Delivery Requirements:
All deliveries are subject to a freight charge based on distance and time.

Order must be paid for prior to delivery.

All deliveries are curbside and based on one man per truck.

Customer must have proper machinery and manpower to offload all delivered materials.
Contact Us
American Wholesale Nurseries

565 N. Service Road
Dix Hills, NY 11746
For your convenience, fax your orders, inquiries, or quote requests to (631) 673-2861.
Business Hours
January-March
Monday-Friday: 8am-3pm
Closed Saturday and Sunday
April-June
Monday-Friday: 7am-5pm
Saturday: 7am-3pm
Closed Sunday
July-November
Monday-Friday: 7am-4pm
Saturday: 7am – 12pm
Closed Sunday
(Extended hours Thanksgiving weekend open Saturday and Sunday 9am – 5pm)
December
Monday-Thursday: 7am-6pm
Friday-Saturday: 7am-8pm
Sunday: 9am-6pm