When sear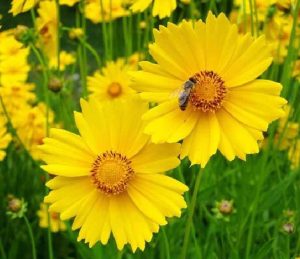 ching for a talented and reliable Landscaping Service in Smithtown, American Wholesale Nurseries is the one many Long Islanders turn to time and time again! With over 30 years in business, we have tons of super satisfied customers who not only use our services faithfully but have also recommended us to friends and family!
Our selection is absolutely amazing, as we carry quite the variety of flowers, shrubs, trees, grasses, and seasonal items! We even handle special orders so that you don't have to deal with the hassle of tracking down certain items! We come with a plan to provide you with the landscaping of your dreams!
At American Wholesale Nurseries, it brings us great pleasure to boost our customers' curb appeal and enable you to further enjoy your location's external surroundings! We have everything you could want when it comes to creating unique and beautiful landscaping that will complement your home or business seamlessly!
Smithtown Nurseries & Landscaping Services
We carry everything you need from privacy trees to flowering shrubs, to annuals and bulbs, as well as a multitude of others! Our team of experts have the know-how to make your yard into a lush, verdant oasis! What's more, the products we carry are of the highest quality, so there's no doubt that you'll be 100% delighted with how your property looks after we've completed the job!
We know that you have your choice of suppliers for your Landscaping Service in Smithtown needs. With that thought in mind, American Wholesale Nurseries works to give you not only the best products, but the most knowledgeable, friendliest, and conscientious of associates available!
We know that you're the reason our business is thriving, so we work hard to ensure that you're happy with our services by making sure the nursery items we carry will make your home or business look fantastic! Whether your property needs an extensive overhaul or you're just looking to have seasonal yard clean up services, we're here for you!
We understand that the many possibilities can almost seem like too much of a good thing because it can be overwhelming, but we can make things far more manageable with our on-site Landscaping Service in Smithtown design professionals! There's a lot that goes into creating a landscape that looks exquisite and complements a property's natural beauty, and it all starts with having a site evaluation done.
Long Island Nurseries Near Smithtown
A site evaluation takes into consideration such items as the space, size, sunlight exposure, soil quality and drainage, along with other specifics of the property. From there, we'll help you make the horticultural choices that will work best for your landscaping wants and needs!
If you'd like to know more about how American Wholesale Nurseries can enable your residence or business location to be one that truly stands out and impresses all who see it, please don't hesitate to give us a call at (631)673-2800 with any questions or concerns you may have! Our representatives are very knowledgeable and will have you feeling at ease, due to both their friendliness and their expertise! You're also welcome to come by and see our great selection up close and in person! We look forward to assisting you!
Contact Us
American Wholesale Nurseries

565 N. Service Road
Dix Hills, NY 11746
For your convenience, fax your orders, inquiries, or quote requests to (631) 673-2861.
Business Hours
January-March
Monday-Friday: 8am-3pm
Closed Saturday and Sunday
April-June
Monday-Friday: 7am-5pm
Saturday: 7am-3pm
Closed Sunday
July-November
Monday-Friday: 7am-4pm
Saturday: 7am – 12pm
Closed Sunday
(Extended hours Thanksgiving weekend open Saturday and Sunday 9am – 5pm)
December
Monday-Thursday: 7am-6pm
Friday-Saturday: 7am-8pm
Sunday: 9am-6pm