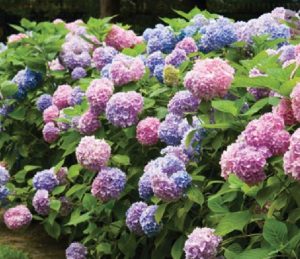 If you're looking for a top-of-the-line Landscaping Service in Brentwood for your home or business, American Wholesale Nurseries is the best, hands down! Everyone loves us for the monumental variety of nursery items we carry, not to mention our outstanding customer service from our highly efficient and hard-working staff! We've been in the field for over 30 years and have many euphoric clients who return to us faithfully and recommend us to their friends and family! We're here to come alongside you and enable your landscaping dreams to come to fruition!
Residential Landscaping Service Near Smithtown
Over the years, American Wholesale Nurseries has worked tirelessly to sharpen our Landscaping Service in Brentwood skills. We have everything imaginable for creating a unique and beautiful landscape that will complement your home or business precisely! We carry everything from privacy trees to flowering shrubs to annuals, bulbs, and more!
Our staff consists of dedicated associates who have the know-how to make your yard into a lush, verdant oasis! What's more, the products that we offer are of the utmost quality, and we take joy in the thought of how delighted you'll be with how your property looks once we've completed the job!
Commercial Landscaping Service In Smithtown
We're well aware of the multitude of landscaping companies that are vying for your Landscaping Service in Brentwood business. With that in mind, American Wholesale Nurseries works to give you not only the best products, but also the most knowledgeable, reliable, and conscientious associates in the industry!
We know that our business is thriving because of our customers, so we make every effort to ascertain that our products are very healthy so that they'll make your home or business look fantastic! Whether your property needs an extensive overhaul, some additional items, or you're just looking for seasonal yard clean up services at this time, you can count on us!
With so many landscaping possibilities, it's easy to feel overwhelmed as you consider what to include. We'll come and make things more manageable through the assistance of our Landscaping Service in Brentwood design professionals! There's a lot of planning needed to design a landscape that looks exquisite and complements a particular property's natural beauty, and a wise first step is to have a site evaluation done!
This evaluation takes into consideration such items as the space, size, sunlight exposure, soil quality, drainage, along with other factors about your location. From there, we'll guide you through the process of making horticultural choices that will work well for your property and your budget!
Professional Landscaping Service in Brentwood For Residential or Commercial
If you'd like to know more about how American Wholesale Nurseries can make your residence or business' exterior stand out in such a way that it'll impress all who have the opportunity to see it, feel free to give us a call at (631)673-2800!
Our cheerful representatives will have you feeling at ease and on your way to a more beautiful yard in no time! You're also welcome to come down and see the immense variety of options we have up close and in person! We look forward to assisting you at your earliest convenience!
Contact Us
American Wholesale Nurseries

565 N. Service Road
Dix Hills, NY 11746
For your convenience, fax your orders, inquiries, or quote requests to (631) 673-2861.
Business Hours
January-March
Monday-Friday: 8am-3pm
Closed Saturday and Sunday
April-June
Monday-Friday: 7am-5pm
Saturday: 7am-3pm
Closed Sunday
July-November
Monday-Friday: 7am-4pm
Saturday: 7am – 12pm
Closed Sunday
(Extended hours Thanksgiving weekend open Saturday and Sunday 9am – 5pm)
December
Monday-Thursday: 7am-6pm
Friday-Saturday: 7am-8pm
Sunday: 9am-6pm