American Wholesale Nurseries are here to help you!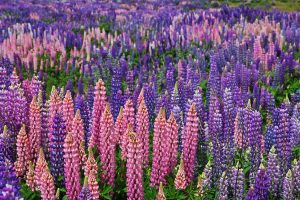 There are so many decisions that go into the design of a new landscape. From planting trees and shrubs to giving the size of the land careful attention, you will have a lot of choices to make! Every single site has to be evaluated for drainage and grading before landscaping services in Farmingdale can begin, and with American Wholesale Nurseries, you will find a company who provides these services and more.
Once we complete a site evaluation for you, you can choose the plant material that adapts well into that location. You need a healthy landscape, and for this to occur, you need to make sure that your choices in plant variety are solid, which is where our landscaping service in Farmingdale comes in! We can help you to choose the right plants that provide a healthy landscape, and there are so many different considerations to make here! From season to season, appearance and plant habits, you need to make informed choices about your plants for your site.
Professional, Exceptional Services
If you are looking for a landscaping service in Farmingdale that'll help you to assess your site and give you the right advice on planting, you're in the right place. American Wholesale Nurseries are here to provide you with a service that is nothing short of top-notch. Our wholesale service offers high quality landscape material to trade professionals. Some of our customers include contractors, landscape architects, garden centers and more. You can become a trade customer of American Wholesale Nurseries with a simple phone call and all you need is your ID and proof of business!
Creative Design & Solid Service
At American Wholesale Nurseries, we're dedicated to ensuring that you get the support you need through our fantastic team. We offer exceptional wholesale services to give you the equipment you need and help you to choose the plant materials you need, too. Our experts can advise you every step of the way to creating unique designs for your natural environment. We understand what it takes to maintain the look you want as well as create it. Our professional and skilled team will work with you on your individual requirements, ensuring that you are entirely satisfied with the end result of your landscaping project.
If you are currently looking for landscaping services in Farmingdale, American Wholesale Nurseries is the place to call first!
Contact Us Today!
If you like working with a knowledgeable and dedicated team, look no further than the experts able to work with you right now. We can offer you quality workmanship as well as creative solutions to your landscaping issues, with experience in both residential and commercial solutions! Our satisfied clients tell all, and with our well stocked wholesale nursery, you can get the plant material that you need at the most competitive pricing.
At American Wholesale Nurseries, we encourage you to give us a call today and we'll answer all your questions – now!
Contact Us
American Wholesale Nurseries

565 N. Service Road
Dix Hills, NY 11746
For your convenience, fax your orders, inquiries, or quote requests to (631) 673-2861.
Business Hours
January-March
Monday-Friday: 8am-3pm
Closed Saturday and Sunday
April-June
Monday-Friday: 7am-5pm
Saturday: 7am-3pm
Closed Sunday
July-November
Monday-Friday: 7am-4pm
Saturday: 7am – 12pm
Closed Sunday
(Extended hours Thanksgiving weekend open Saturday and Sunday 9am – 5pm)
December
Monday-Thursday: 7am-6pm
Friday-Saturday: 7am-8pm
Sunday: 9am-6pm