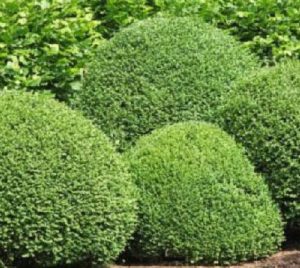 Finding the right plants for your home landscaping in Hauppauge is an essential part of bringing your outside spaces to life. Whether updating the backyard of your Long Island home or adding curb appeal to the front of the property, ornamental shrubs are the answer.
In truth, there are many reasons why ornamental shrubs in Hauppauge are a fantastic solution. Here are just five you should consider.
#1. Esthetic Versatility
No two homes are the same, and you want yours to reflect your personal tastes. The colors, heights, and general appearance of your plant life can have a telling impact on external areas while simultaneously setting the tone for your home. Ornamental shrubs in Hauppauge help you create a powerful statement. From the dazzling reds of a Japanese Maple to the cute pinks of peonies, the bold colors are sure to add character to your outside living spaces. And they can be planted centrally as a feature or around the perimeter.
#2. Privacy Without Blocking Out The Light
While ornamental shrubs are primarily used for purely decorative purposes, they can provide some function too. Shrubs like the Cornus alba can add street-level privacy to the front of your Hauppauge home while still allowing sunlight to peek through the gaps. This prevents any threat of making the property feel claustrophobic or unwelcoming. Here at American Wholesale Nurseries, we pride ourselves on matching homeowners to ornamental shrubs with the perfect size for a practical and beautiful solution.
#3. Protection Against Adverse Weather
Ornamental shrubs in Hauppauge are a particularly good choice for those that want an added layer of protection from the icy winter winds that often come in from the North Atlantic Ocean during the winter months. While the majority of ornamental shrubs are only a few feet tall, it's enough to protect other flowers as well as your family and pets. This makes them a great option to place around the outside of your patio area. For Long Island homeowners that have a carp pond, ornamental shrubs can also stop excessive water loss from the wind.
#4. Year-Long Benefits
The American Wholesale Nurseries team doesn't just understand trees, plants, and shrubs. We also understand your need for convenience and cost-efficiency. The vibrant colors and improved air quality can actively put you in a better frame of mind, which will subsequently boost your quality of life. When choosing evergreens like euonymus fortunei, those benefits can be enjoyed all-year-round. This will be particularly noticeable during the fall and winter months when other flowers have died, further underlining their value to your garden.
#5. Easy Maintenance
Opting for decorative plants rather than growing fruits instantly makes your life a lot easier. However, ornamental shrubs in Hauppauge make life even easier. You will not struggle for choice regardless of whether you have sandy, rocky, or clay soil. Moreover, the plants are well suited to the natural climate of Long Island. The fact that they need very little care other than occasional watering and seasonal pruning, you will find that they can retain their beauty for many years. Moreover, many variants are evergreens, meaning you'll see that beauty 365 days per year.
Contact Us
American Wholesale Nurseries

565 N. Service Road
Dix Hills, NY 11746
For your convenience, fax your orders, inquiries, or quote requests to (631) 673-2861.
Business Hours
January-March
Monday-Friday: 8am-3pm
Closed Saturday and Sunday
April-June
Monday-Friday: 7am-5pm
Saturday: 7am-3pm
Closed Sunday
July-November
Monday-Friday: 7am-4pm
Saturday: 7am – 12pm
Closed Sunday
(Extended hours Thanksgiving weekend open Saturday and Sunday 9am – 5pm)
December
Monday-Thursday: 7am-6pm
Friday-Saturday: 7am-8pm
Sunday: 9am-6pm