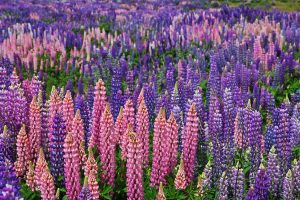 No matter what sort of business you run today, if you have a physical store or establishment, it is critical that you take landscaping seriously and thus need a professional nursery in Farmingdale to help. Beautiful landscaping can boost your business' presence, making an eye-catching and professional statement so your company stands out. Below, we will take a look at the benefits that are associated with sleek and stylish landscaping for your business.
Attract more people with beautiful landscaping – It should not come as a shock to learn that people respond better when there is an environment that has a considerable green footprint. In one particular survey, it was revealed that with regard to commercial xsettings, 74 percent of people prefer to congregate around common areas and stores with more fresh greenery, plants, and trees.
Appearances matter – We cannot deny that appearances make a big difference, can we? When someone walks past a business that looks unkept, it reflects badly. People assume that this lack of care is present throughout the rest of the business activities. Instead, with an impressive and sleek landscape, the opposite impression will be given. This is the sort of thing that will make people stop and take note for all of the right reasons.
Boost the well-being of your staff – This is a benefit that we tend to overlook. However, when it comes to maintaining the landscape at your business, you are taking a positive step in terms of promoting workplace wellness. In one study that the University of Exeter conducted, they revealed that there was a significant reduction in stress-related complaints about workers surrounded by more natural landscapes and environments. If that was not enough, there has also been an increase in environmental satisfaction by as much as 40 percent. All of this can come together to reduce employee sick days while also helping to improve your staff retention levels.
Add value to your business – Aside from the benefits we have mentioned so far, landscaping can add value to your business. With the help of a nursery in Farmingdale, you can use landscaping to brand your business and give off a professional message. In fact, it is estimated that you can boost the value of your business premises by as much as 15 percent with effective landscaping.
Contact American Wholesale Nurseries For Your Wholesale Purchases
If you want to benefit from beautiful landscaping, you need a nursery in Farmingdale that you can rely on. Luckily, you do not need to look far, as we are here to assist! Contact us today by sending an email to sales@americanwholesalenuseries.com or calling (631) 673-2800 and we will be happy to help you in any way we can. You can expect an excellent service, affordable prices, and beautiful trees and plants when you team up with American Wholesale Nurseries.
Contact Us
American Wholesale Nurseries

565 N. Service Road
Dix Hills, NY 11746
For your convenience, fax your orders, inquiries, or quote requests to (631) 673-2861.
Business Hours
January-March
Monday-Friday: 8am-3pm
Closed Saturday and Sunday
April-June
Monday-Friday: 7am-5pm
Saturday: 7am-3pm
Closed Sunday
July-November
Monday-Friday: 7am-4pm
Saturday: 7am – 12pm
Closed Sunday
(Extended hours Thanksgiving weekend open Saturday and Sunday 9am – 5pm)
December
Monday-Thursday: 7am-6pm
Friday-Saturday: 7am-8pm
Sunday: 9am-6pm