Try out the best provider of wholesale plants and trees in the Brentwood area!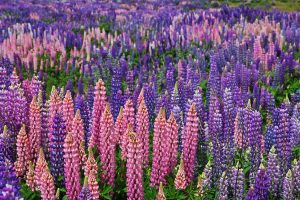 There's nothing that smells better than a site full of beautiful, healthy green plants and trees. When you need new trees and plants in the Brentwood area, why not try our nursery in Brentwood? At American Nurseries, we're one of the most efficient and professional providers of wholesale greenery and landscaping products in Brentwood and the wider New York area. We have professionals on hand who are able to help you choose the best plants, trees and landscaping products for your needs. We'll help you to assess whether you have adequate drainage and we'll help you to decide what would be best for your space.
Our nursery in Brentwood is packed with wholesale plants and trees of the highest quality, so you can feel confident that you are packing your site with only the healthiest greenery. Our team will advise you on the right annuals and perennials, and our customer feedback speaks volumes as to whether you should continue to use American Nurseries as a brand. We only offer the best, and we want our customers to know it!
Seasonal Plants & Trees in Brentwood
Are you currently on the hunt for wholesale plants and trees in the Brentwood area? Great! Our nursery in Brentwood is packed with the best around and we watch our greenhouses grow lushly every single year. Alongside the best options for your site, we offer honest and dedicated customer service. As a customer, you are our priority and whether you are coming from a garden center and need a restock, or you are a florist who wants to branch out into plants, give us a call! All you need is your proof of business certification and some ID and we can get you set up as a wholesale customer with regular access to our nursery in Brentwood.
Wholesale Nursery in Brentwood
American Nurseries are solely concentrating on mastering healthy plants. We offer trees, plants and landscaping products that suit your project, and we're happy to help you to create the natural environment that you need for success. Our experts will be able to see your project through to its completion, and we believe that our professional team are knowledgeable about your plant and tree needs.
You deserve a site that is well maintained, healthy and packed with fresh plants that last the test of time. Ask our skilled team right now about your nursery needs, and you'll have the best trees and plants recommended in Brentwood.
Contact Us Now!
If you are in the market for a well stocked nursery in Brentwood that offers you the very best in greenery and related products, then contact our nursery in Brentwood today. American Nurseries only offers the best, most knowledgeable greenery experts and you will find that right here! Planting on your site is made so much simpler with our advice, so call today for more!
Contact Us
American Wholesale Nurseries

565 N. Service Road
Dix Hills, NY 11746
For your convenience, fax your orders, inquiries, or quote requests to (631) 673-2861.
Business Hours
January-March
Monday-Friday: 8am-3pm
Closed Saturday and Sunday
April-June
Monday-Friday: 7am-5pm
Saturday: 7am-3pm
Closed Sunday
July-November
Monday-Friday: 7am-4pm
Saturday: 7am – 12pm
Closed Sunday
(Extended hours Thanksgiving weekend open Saturday and Sunday 9am – 5pm)
December
Monday-Thursday: 7am-6pm
Friday-Saturday: 7am-8pm
Sunday: 9am-6pm