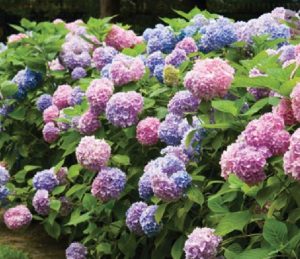 Have you recently been considering various Nurseries in Bay Shore for your future plans for your property? If so, you should look into American Wholesale Nurseries first! We have many alluring and exceptional flowers, plants, trees, and bushes for every homeowner's personal style and taste! We are so thankful and appreciative of our many faithful customers who've returned time and again over the years, and we're excited about the possibility of adding you to that list! We've been around for more than three decades and are true experts when it comes to meeting all your gardening and landscaping needs!
Great Tips and Gardening Advice
At American Wholesale Nurseries, we're dedicated to providing premier quality items at reasonable prices and with excellent customer service! We can help you transform your dull yard into a vibrant and pleasure-inducing oasis! You can count on us to supply you with ideas, suggestions, and great tips and gardening advice to keep your property looking lush and lovely throughout the seasons! We sell breath-taking flowers, including annuals, perennials, and just about anything else you can think of for your home's outdoor needs! With a staff that has a genuine love for the work that they do, you can't go wrong when you turn to us, one of the top Nurseries in Bay Shore on Long Island!
Whether you're looking to purchase trees, shrubs, flowers, or all of the above, we're here to help you have the yard of your dreams! Trees and shrubs are great multi-taskers in that they provide shade, wildlife habitats, and add to your outdoor living space. They give your home a retreat-like setting that offers feelings of wellness and serenity while keeping prying eyes at bay. In addition, they increase the value of your home and can lower energy costs while adding an aesthetic appeal at the same time. On top of that, they absorb carbon dioxide, reduce pollution, and help to cool our planet! We're committed to ensuring that your gardening efforts are successful and are here to help you have the right items in all the right places!
Christmas and Holiday Items
American Wholesale Nurseries also has Christmas and holiday items like trees, wreaths, white pine roping, tree stands, poinsettias, and lights to make your home one that brings seasonal cheer and smiles to the neighborhood! In addition, our staff consists of those who are landscape design experts that very much enjoy working with our customers! They seek to provide numerous artistic possibilities that are incredibly attractive and will complement your home exquisitely!
Contact Us
If you'd like to know more about how American Wholesale Nurseries can take care of all your heart desires when it comes to Nurseries in Bay Shore that will greatly improve the appearance of your home's exterior, you're welcome to give us a call today! Our phone number is (631) 673-2800, and our friendly customer service associates will gladly assist you, answer your questions, and address any concerns you may have! You're welcome to stop by, too, as we're conveniently located right off exit 51 of the Long Island Expressway! Either way, we're here to help make your landscaping dreams into reality! We look forward to assisting you!
Contact Us
American Wholesale Nurseries

565 N. Service Road
Dix Hills, NY 11746
For your convenience, fax your orders, inquiries, or quote requests to (631) 673-2861.
Business Hours
January-March
Monday-Friday: 8am-3pm
Closed Saturday and Sunday
April-June
Monday-Friday: 7am-5pm
Saturday: 7am-3pm
Closed Sunday
July-November
Monday-Friday: 7am-4pm
Saturday: 7am – 12pm
Closed Sunday
(Extended hours Thanksgiving weekend open Saturday and Sunday 9am – 5pm)
December
Monday-Thursday: 7am-6pm
Friday-Saturday: 7am-8pm
Sunday: 9am-6pm