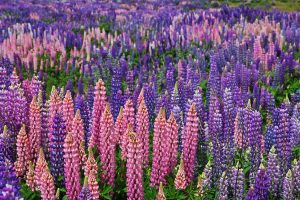 Choosing the right plants for your outdoor project can be a challenge without the right expertise. The plants you choose will have a significant impact on the local ecology, and this is always worth keeping in mind when you are working to improve your outdoor space. Here at American Wholesale Nurseries, we offer a range of Native Plants in Melville that will work perfectly with the existing plants and animals that live in your area.
The Importance of Native Plants
It can be all too easy to ignore the importance of the plants that you choose when you're working on a landscaping project. To start, plants have very specific requirements in order to survive. Some will prefer a lot of sunshine and warm weather, while others will thrive in colder places that see a lot of rainfall.
Alongside this, the animals and plants that already exist in an area can be impacted when new plants are added to their habitat. Many birds, mammals, and other creatures require specific plants to provide their food and shelter, making it hard for them to survive when native plants disappear from their homes.
Together, these points make it vital that native plants are maintained. Our Native Plants in Melville offer an easy way to achieve this.
Our Native Plants
With the environment in mind, we provide a wide range of plants that are native to Long Island. This doesn't mean that you have to settle for boring options, though, as this part of the world offers a rich tapestry of native plants that will make your landscaping project look gorgeous.
This includes a wide array of flowers, trees, shrubs, and other plants that can be used to make your project stand out. Thanks to their status as native plants, you won't have to worry about these products struggling to survive in your outdoor areas, and it will be easy to care for and manage them.
Alongside offering native plants in Melville, we can also provide delivery for your wholesale order, while also offering help and advice to keep them alive. Our team of experts can even handle your landscaping for you, giving you the chance to sit back and watch your outdoor space bloom.
Buying Wholesale from American Wholesale Nurseries
Here at American Wholesale Nurseries, we understand the importance of choosing the right plants for your outdoor area. Not only do we sell Native Plants in Melville, but we can also provide you with the support you need when you're trying to make your outdoor areas work.
You can order wholesale plants by calling us or using the convenient contact forms located on our website. We work hard to make sure that our customers are left with a smile on their faces, along with providing expert aftercare to ensure that your plants have a long and healthy life. There have never been more reasons to order your wholesale plants, and we have everything you need to get started.
Contact Us
American Wholesale Nurseries

565 N. Service Road
Dix Hills, NY 11746
For your convenience, fax your orders, inquiries, or quote requests to (631) 673-2861.
Business Hours
January-March
Monday-Friday: 8am-3pm
Closed Saturday and Sunday
April-June
Monday-Friday: 7am-5pm
Saturday: 7am-3pm
Closed Sunday
July-November
Monday-Friday: 7am-4pm
Saturday: 7am – 12pm
Closed Sunday
(Extended hours Thanksgiving weekend open Saturday and Sunday 9am – 5pm)
December
Monday-Thursday: 7am-6pm
Friday-Saturday: 7am-8pm
Sunday: 9am-6pm