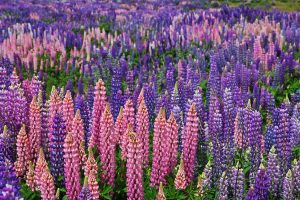 When you are looking to incorporate landscaping spaces for your businesses or in your garden you will want to consider our landscaping service in Melville, when you are transforming a space one of the main and most eye catching elements of it will be the nature inspired side. The trees, the plants and bushes bring it all together and make it look like a wonderful place to spend your time and admire the beauty.
Outside Spaces
We know how important it is for businesses to have outside spaces which look clean, well designed and a relaxing place for your employees to relax. It's where your employees take a break from their workload, have business meetings when the weather is nice as well as enjoying their lunch and coffee breaks there. It's vital that employees have a space which is away from the office so somewhere outside is perfect. It also is an inviting way to showcase your beautiful spaces to your clients, customers and business patterns. People naturally feel more calm, relaxed and happy around nature so we know that's why it's a handy element to incorporate into a business location.
We can help plan, advise what is best for the space you have and also work towards your budget to give you an incredible space to meet all of your needs. We provide the highest quality to our clients, we commit to giving you the highest quality plants for your space. We know with our landscaping service in Melville we offer the best service to you, we are efficient, always ready to help and are easy to deal with whatever the situation.
Wide Selection of Plants for your Garden and Landscaping Needs
We can supply all things from cut trees, wreaths which can be decorated or left plain and cut greens to cemetery blankets and roping. Whatever your business we will be able to help. We assist with all business like landscape contractors, general contractors, landscape architects, garden centers, golf courses, municipalities, and property managers.
Incorporating plants into these places will help bring them together and bring some life into the workplace. Using our landscaping service in Melville where we specialise in wholesale nurseries which will give you a wide range and variety of beautiful and easily kept plants, trees and all landscaping products. You can see all the incredible things we offer in our store. If you do need to come in and see us in person we are conveniently located on the North Service Road which is off the Long Island Express Way on Exit 51. If you are unable to get it in to see us at the moment we also have our wholesale options on our website. Let us transform your Long Island New York business spaces with the beautiful plants we have to offer.
Get in touch now with our helpful and friendly staff to start the conversation on your plans and let us help your visions come to life and also breathe some life back into your workspace while increasing morale and motivation in your employees.
Contact Us
American Wholesale Nurseries

565 N. Service Road
Dix Hills, NY 11746
For your convenience, fax your orders, inquiries, or quote requests to (631) 673-2861.
Business Hours
January-March
Monday-Friday: 8am-3pm
Closed Saturday and Sunday
April-June
Monday-Friday: 7am-5pm
Saturday: 7am-3pm
Closed Sunday
July-November
Monday-Friday: 7am-4pm
Saturday: 7am – 12pm
Closed Sunday
(Extended hours Thanksgiving weekend open Saturday and Sunday 9am – 5pm)
December
Monday-Thursday: 7am-6pm
Friday-Saturday: 7am-8pm
Sunday: 9am-6pm