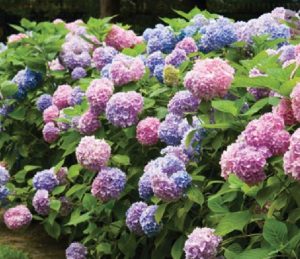 We are proud to be one of Long Island's premier sources of fine landscape materials for over 30 years. Our Garden Center in Smithtown offers a diverse inventory with competitive pricing from landscape design, an endless variety of plants, shrubs, flowers, and whole distribution.
Wholesale Landscape Distribution Center
Our wholesale distribution center provides high-quality landscape material to landscape trade professionals! We serve landscape contractors, general contractors, landscape architects, garden centers, golf courses, municipalities, property managers, and nearly every industry that may need outdoor landscape services.
You can forget the pressure and frustration of sourcing out plants for your business or next project and allow the best garden center in Smithtown to help save your company money. We'll even coordinate delivery right to your project site to save you the time and expense of picking up and transporting your goods.
If you have ideas and need help bringing your vision to life, our team is happy to help you design and fulfill your vision. Or, if you're new to managing plant life, our knowledgeable team can provide you with information on planting guidelines and best practices for a flourishing outdoor green space.
We take great care in the way we arrange and display our plants so that you may be inspired and receive fantastic ideas for what would look best in your outdoor space while exploring our nursery. But, of course, we'll also offer you our undivided attention and do all we can to answer all of your concerns and assist you in selecting the best plants for your needs.
Outdoor Landscaping Solutions
Our garden center is a one-stop shop for anyone who needs outdoor landscaping solutions, featuring inventory replenishment and flexible shopping options, a knowledgeable sales and customer service team, and a large selection of seasonal colors.
Trees and shrubs are often planted for seclusion, shade and to improve the appearance of your landscapes. They also provide curb appeal for homes, office complexes, housing developments, etc., and offer several environmental advantages.
So, whether you're looking for a specific tree to complement your golf club entrance, some privacy trees to add around the perimeter of a property, or simply a dash color to brighten any space, please contact one of our knowledgeable staff members at the Garden Center in Smithtown. We'll assist you in selecting the right plant from our extensive selection.
Wide Selection of Plants for your Garden and Landscaping Needs
We offer a wide selection of products, including:
Perennials
Privacy Trees
Flowering Shrubs
Annuals
Deciduous trees
Evergreen shrubs
Grasses
Native plants
Ground cover
Bulbs
And, if you can't find what you're looking for, we maintain relationships with top producers and specialty growers which allow us to locate and deliver precisely what you need. In addition, we offer inventory replenishment and flexible shopping options, a knowledgeable sales and customer service team, and a large selection of seasonal colors.
We have a solid commitment to our team and to our community, giving back to support those who support us all year long. Our Garden Center in Smithtown is proud to be affiliated with many of our community fundraising organizations, providing all of our extensive Christmas and holiday products.
Serving Landscape Professionals in Smithtown
If you are a landscape trade professional such as a landscape contractor, general contractor, landscape architect, or property manager, please take time to come for a visit and talk with us about our wholesale services.
Contact Us
American Wholesale Nurseries

565 N. Service Road
Dix Hills, NY 11746
For your convenience, fax your orders, inquiries, or quote requests to (631) 673-2861.
Business Hours
January-March
Monday-Friday: 8am-3pm
Closed Saturday and Sunday
April-June
Monday-Friday: 7am-5pm
Saturday: 7am-3pm
Closed Sunday
July-November
Monday-Friday: 7am-4pm
Saturday: 7am – 12pm
Closed Sunday
(Extended hours Thanksgiving weekend open Saturday and Sunday 9am – 5pm)
December
Monday-Thursday: 7am-6pm
Friday-Saturday: 7am-8pm
Sunday: 9am-6pm