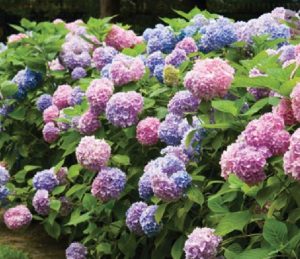 Plants can provide an excellent feature for businesses and other public spaces. Bringing a slice of nature into areas that have been built up is a great way to make people happy, all while helping the natural environment to thrive. American Wholesale Nurseries is a popular Garden Center in Melville, providing a wide range of different plants to give your property a natural look and feel.
Our Services
We work hard to make sure that your life is as easy as possible. As such, delivery services come with all of our wholesale plant orders, giving you the chance to sit back and relax while our team does the heavy lifting.
Landscape Design Services in Melville
Alongside offering delivery, our Garden Center in Melville can also provide landscape design services. This makes it possible to create a beautiful outdoor space, all without having to research and learn along the way. Our team is always happy to look at organizing special orders for your landscaping project.
Best Selection of Plants and Trees in Melville
Here at American Wholesale Nurseries, we offer one of the largest collections of plants available on the market. Our Garden Center in Melville is packed to the brim with options that will make it easy for you to create the space you want, and you can find some examples of the different plants we offer below.
Trees: Whether for privacy or as a visual feature, we can provide mature trees and saplings.
Grasses: Fast-growing and easy to maintain, we offer grasses in a wide range of varieties.
Shrubs: We offer both flowering and ornamental shrubs that will be hardy enough to endure year after year.
Flowers: Our plant experts have gathered a large collection of flowers that come in different forms. Whether you want whole plants or bulbs to grow your own, we can help you to find what you need.
Native Plants: We understand the importance of maintaining the natural order, and this is why we offer a range of native plants that will thrive in your local area.
Buying Wholesale From American Wholesale Nurseries
Here at American Whole Sale Nurseries, we primarily offer wholesale plant sales. This enables businesses, public spaces, and those working on large projects to get their hands on all of the plants they need to complete the landscaping that they have started.
If you would like to make a wholesale order from our Garden Center in Melville, you can get in contact using the details on our website. We also offer a convenient form that can be filled out to make sure that we know exactly what you're looking for before we speak to you.
Buying wholesale plants can be a daunting process. Our team has the expertise to guide you as you pick the best plants for your project, and we can provide support to help you to maintain them going long into the future. What's best, though, is that all of our plants are carefully grown and nurtured by our own plant experts.
Contact Us
American Wholesale Nurseries

565 N. Service Road
Dix Hills, NY 11746
For your convenience, fax your orders, inquiries, or quote requests to (631) 673-2861.
Business Hours
January-March
Monday-Friday: 8am-3pm
Closed Saturday and Sunday
April-June
Monday-Friday: 7am-5pm
Saturday: 7am-3pm
Closed Sunday
July-November
Monday-Friday: 7am-4pm
Saturday: 7am – 12pm
Closed Sunday
(Extended hours Thanksgiving weekend open Saturday and Sunday 9am – 5pm)
December
Monday-Thursday: 7am-6pm
Friday-Saturday: 7am-8pm
Sunday: 9am-6pm