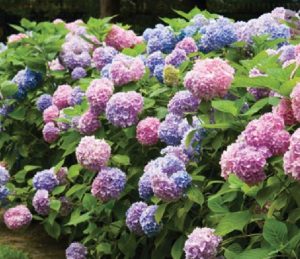 Whether you're a landscaper, a property developer, or a Housing Association, finding the right trees and plants for external spaces is a key ingredient in the recipe for success. The decisions made will have a huge influence on client satisfaction levels, which is why
partnering with the right garden center in Brentwood should be a priority at all times.
Before visiting any garden center in Brentwood, NY, it's imperative to know exactly what you want from the experts. While it may sound daunting when looking to complete your first wholesale purchase, you just need to remember your ABCs.
Assortment
When redesigning external spaces, you need to remember that all properties and clients are unique. As such, all selections must be aligned to their functional needs, esthetic benefits, and budget limitations. Finding the plants, shrubs, or trees that satisfy those goals will be a lot easier when the garden center boasts a vast array of solutions.
Here at American Wholesale Nurseries, our conveniently located garden center is blessed with tens of thousands of plants. Through a combination of evergreen favorites and seasonal plants with new stock arriving virtually every day, you will not struggle to find the perfect choices for your landscaping or ongoing commercial needs. Whether making regular repeat orders or needing different items each time, we are here to help.
Our vast collection includes perennials, annuals, flowering shrubs, privacy trees, grasses, native plants, bulbs, ornamental shrubs, deciduous trees, and ground cover. With literally dozens of species in each category, as well as options from seedlings to mature plants, the options are endless.
Belief
When partnering with a wholesale supplier of plants, you need to show belief in their service. If you are not 100% confident in the service, you cannot expect consumers to have complete trust in your services. Sadly, this could cost your landscaping business or related endeavors a lot of money through lost clients.
We are open six days a week (seven in December) while our network of growers ensures that you will be supplied with the plants ordered every time. Fears of not having enough plants to complete a job can be eliminated. Meanwhile, our efficiency is supported by the highest quality products in New York. We pride ourselves on being the best garden center in Brentwood. It is supported by the fact that many of our clients have used us for years.
Moreover, if one of your clients knows a thing or two about plants and wants to know where you source your products, you're in luck. Mentioning our name will give them peace of mind, which can boost your hopes of landing the contract. The quality of the products will boost your portfolio and help you gain recommendations.
Communication
Great communication sits at the heart of every successful business. Before you can provide your consumers and end-users with a strong connection, you must be sure that the garden center in Brentwood can offer transparent and reliable services. Our passion for people, and plants, is what separates our wholesale operation from others in New York and beyond.
Our team of knowledgeable experts doesn't just know about the different species of plants. We have a great eye for detail and can match you to trees, shrubs, and flowers that will achieve the perfect results for your project and end consumers. Crucially, our extensive knowledge of Long Island and the seasonal climate conditions of New York can help you select the right products for the right time of the year – while also factoring in maintenance needs.
Our commitment to giving you the best shot at stunning results is further underlined by our advice on soil types, as well as our plethora of online guides that are available for free. Where required, we can arrange for deliveries of products. When supported by our excellent aftercare, success is assured.
Contact Us
American Wholesale Nurseries

565 N. Service Road
Dix Hills, NY 11746
For your convenience, fax your orders, inquiries, or quote requests to (631) 673-2861.
Business Hours
January-March
Monday-Friday: 8am-3pm
Closed Saturday and Sunday
April-June
Monday-Friday: 7am-5pm
Saturday: 7am-3pm
Closed Sunday
July-November
Monday-Friday: 7am-4pm
Saturday: 7am – 12pm
Closed Sunday
(Extended hours Thanksgiving weekend open Saturday and Sunday 9am – 5pm)
December
Monday-Thursday: 7am-6pm
Friday-Saturday: 7am-8pm
Sunday: 9am-6pm