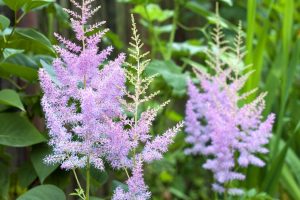 If you're searching for a Garden Center Hicksville that will truly inspire you and has what you need at reasonable prices, then American Wholesale Nurseries is the place for you! With more than 30 years in the industry, we have a wide fan base throughout Long Island, consisting of satisfied customers who return to us time and again! We're conveniently located right off the Long Island Expressway at Exit 51, making it easy for you to come to our location more than once in a while! And when it comes to variety, your head may spin because we have so many plant, tree, bush, and flower choices available!
At American Wholesale Nurseries, we're committed to providing our customers with the finest quality items and exceptional customer service from a well-trained and knowledgeable staff! We're true experts that can provide you with guidance when it comes to selecting perennials that will attract butterflies, plants that will attract hummingbirds, flowers that require minimal care and work with the amount of sun and shade that falls on your property, etc, as well being able to provide you with numerous other purchasing and planting tips! We have literally everything you need to start your gardening or plant project and will gladly assist you with bringing your purchases to your vehicle, if needed!
Hicksville Garden Center
We carry every gardening item you could think of, including bagged mulch, soil, and compost, fertilizer and fertilizer spreaders, grub control and kill products, weed wacker string, gardening tools, shovels, pruners, rakes, leaf bags, wind chimes, tomato boxes, and garden furniture, with choices such as benches, bird baths, window boxes, and seasonal decor, too! Our helpful staff is always available to make your visit to our garden center Hicksville a pleasant experience. Not only that, we have staff on hand who are masters in the field of designing and installing landscapes! They're extremely creative and can assist you with evaluating your site for grading, drainage, and size, etc. With that information on hand, they can then guide you with choosing plant materials that will adapt well to those particular aspects. They'll offer you gardening tips and advice to help you build your dream garden! Our services also include digging up your old beds before installing fresh, new greenery.
Over the years, we've grown our inventory, diversifying our product line to include a complete stock of many different varieties of landscape plants, from small, colorful perennials, to flowering shrubs, to large deciduous and evergreen trees, and everything in between! We're also conscious of the community we engage with and the earth that we live on. To that end, we're passionately committed to finding ways to reduce our impact on the environment and being a resource to those who seek direction in this area!
Please check out our website, americanwholesalenurseries.com to find out more! You can also feel free to give us a call at (631)673-2800 at a time and date that works for you. Better yet, come and visit American Wholesale Nurseries and discover all the wonderful products our Garden Center Hicksville has to offer!
Contact Us
American Wholesale Nurseries

565 N. Service Road
Dix Hills, NY 11746
For your convenience, fax your orders, inquiries, or quote requests to (631) 673-2861.
Business Hours
January-March
Monday-Friday: 8am-3pm
Closed Saturday and Sunday
April-June
Monday-Friday: 7am-5pm
Saturday: 7am-3pm
Closed Sunday
July-November
Monday-Friday: 7am-4pm
Saturday: 7am – 12pm
Closed Sunday
(Extended hours Thanksgiving weekend open Saturday and Sunday 9am – 5pm)
December
Monday-Thursday: 7am-6pm
Friday-Saturday: 7am-8pm
Sunday: 9am-6pm