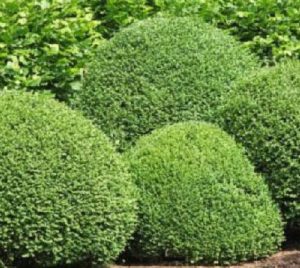 If you're in the market for evergreen shrubs Huntington but aren't certain where to go for them next, you really should check out American Wholesale Nurseries! We're conveniently located right off the Long Island Expressway at Exit 51 and have a long list of highly satisfied customers who have been with us over our 30+ year history! We proudly offer a wonderful variety, as well as a large inventory, of trees, shrubs, perennials, and annuals that are well-suited to the region! There's no project that's too large for us! Our courteous and well-informed staff are available to help you choose the perfect options for your needs and setting!
At American Wholesale Nurseries, we understand that there are many factors to think about before making an actual purchase! Your specific choice of shrubs depends on your garden's specific characteristics and needs. Are you looking to create a privacy hedge to block the view of a neighbor's garage? Do you need a burst of bright spring color, or does your landscape lack winter interest? No matter what answers you provide for these questions, we offer the perfect evergreen shrubs to complete your landscape! We have varieties that include Arborvitae, Azalea, Juniper, Boxwood, and Rhododendron, just to name a few! We should also mention that it's best to plant these shrubs in either early spring or fall. As long as the threat of frost has passed, it should be fine to do so, but it's best that you prune evergreen varieties at any other time of year except for the fall.
Huntington Evergreen Shrubs
Evergreen Shrubs Huntington are terrific choices as foundation plants because they provide year-round color and texture and will complement your home nicely! They're also nice for creating a solid backdrop for the use of colorful seasonal flowering shrubs and flowering perennials. What's more, depending on the size, they're great when it comes to offering shade!
Did you know that American Wholesale Nurseries additionally carries different varieties of grasses, native plants, bulbs, and ground cover? What's more, our staff includes those who are incredibly talented and creative in the field of designing and installing the landscape of your dreams! Feel free to bring in any pictures or sketches of your vision, and these skilled members of our team will look them over and make recommendations and suggestions that you may have otherwise never considered! The possibilities are limitless and absolutely gorgeous!
If you'd like to know more regarding how American Wholesale Nurseries can assist you in your efforts to add evergreen shrubs Huntington to your landscape, please peruse our website, americanwholesalenurseries.com! Once there, you can "click" through the different options and get a more specific idea of what we can do for your property! Do you have questions or concerns? Then please feel free to give us a call at (631)673-2800, and our friendly, polite representatives will happily help you; it's no problem! Coming by our store would also be a fantastic idea so that you can see everything for yourself in person! We look forward to working with you soon!
Contact Us
American Wholesale Nurseries

565 N. Service Road
Dix Hills, NY 11746
For your convenience, fax your orders, inquiries, or quote requests to (631) 673-2861.
Business Hours
January-March
Monday-Friday: 8am-3pm
Closed Saturday and Sunday
April-June
Monday-Friday: 7am-5pm
Saturday: 7am-3pm
Closed Sunday
July-November
Monday-Friday: 7am-4pm
Saturday: 7am – 12pm
Closed Sunday
(Extended hours Thanksgiving weekend open Saturday and Sunday 9am – 5pm)
December
Monday-Thursday: 7am-6pm
Friday-Saturday: 7am-8pm
Sunday: 9am-6pm